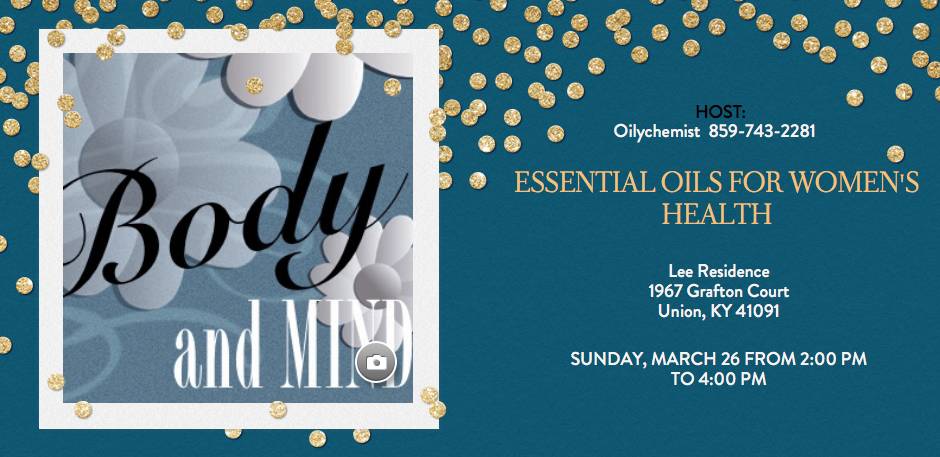 Essential Oils for Women's Health and Emotions
Held on 03/26/2017 02:00 AM

Eastern time
Take a break from your busy schedule, gather your girlfriends and JOIN US for a relaxing afternoon as we discuss the important issues of WOMEN'S HEALTH AND EMOTIONS and utlizing Young Living Products to promote a Healthy and Happier Life!
Our Agenda will include:
1. Women's Health using your Premium Starter Kit
2. Hormone Support and Oils
3. Lymphatic System, Thyroid and Adrenal Support
4. Oils to Support Emotional Health
This is a free class and Q/A session. For more details, send me your email address for an EVITE!
THE OILY EXPERIMENT: 52 oils in 52 weeks
Held on 06/30/2017 12:00 AM

Mountain time
Join me on Facebook for 52 weeks of Educational Learning and Fun Facts as we cover 1 oil each week! There is so much to learn about our incredible essential oils from Young Living and the Products that contain them! If you'd like to Join the Fun check out the link below!