Jul 23, 2017 09:57 AM Central
My kids absolutely love the Kodiak Cake muffins but sometimes they can get expensive so today I decided to try a recipe for the 1 Minute Mug Muffin and it's definitely going to do the trick!!
I love to make breakfast for my family but during the week when everyone is leaving the house at different times, it's hard to keep up. I recently tried organizing quick snacks and lunches in plastic bins in the fridge and that has been a huge success. So I decided this morning to use that same concept with breakfast. All of the fruit is already in the snack bins so that will be easy to grab and add to their breakfast. Now all i have to do is put together the muffin packets that can be dumped into the Mug.
Here's what you will need:
1. Plastic snack size baggies for the dry ingredients
2. Mug Muffin Recipe
3. Plastic storage bin for your pantry or I have a 4 compartment bread box
Recipe: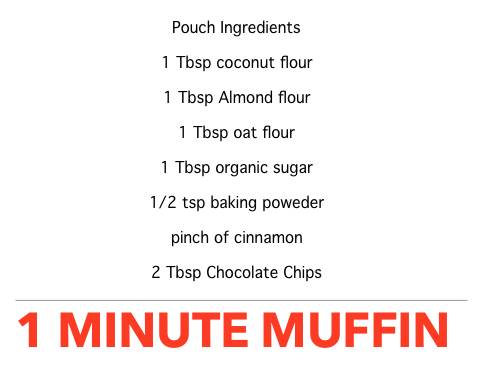 Directions: PRINT THIS CARD and leave it in the storage bin with the muffin packets.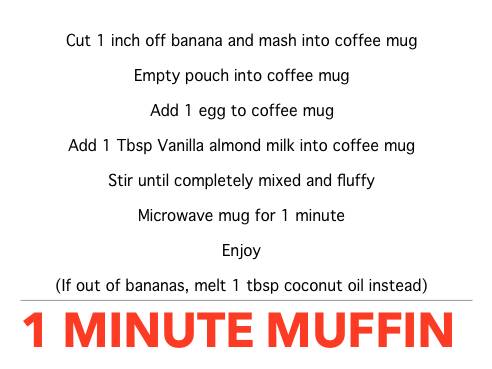 This recipe is so easy and a great way for the kids to start learning to fix a few things for themselves! You can pre-make 12 packets on the weekend which should be more than enough muffins for breakfast throughout the week, especially when they are eating a variety of different foods for breakfast. To balance breakfast you can pre-make hard boiled eggs and keep them in the fridge along with the bin of fruit.
Fast, Easy to prep, Easy to fix and delicious! You can mix it up a bit with what you add into your dry ingredients whether you use chocolate chips, walnuts, or adding some blueberries in at the end. TIP: I use Ghiradeli chocolate chips which tend to be heavy so they sink to the bottomr of the mug, you may want to try mini chocolate chips instead.

Jun 22, 2017 10:17 PM Central
At convention last week Young living introduced their new insect repellent. There's a lot of great things about this product and a lot of things that you will not find in this product that you WILL find in regular over-the-counter bug sprays. So check it out.